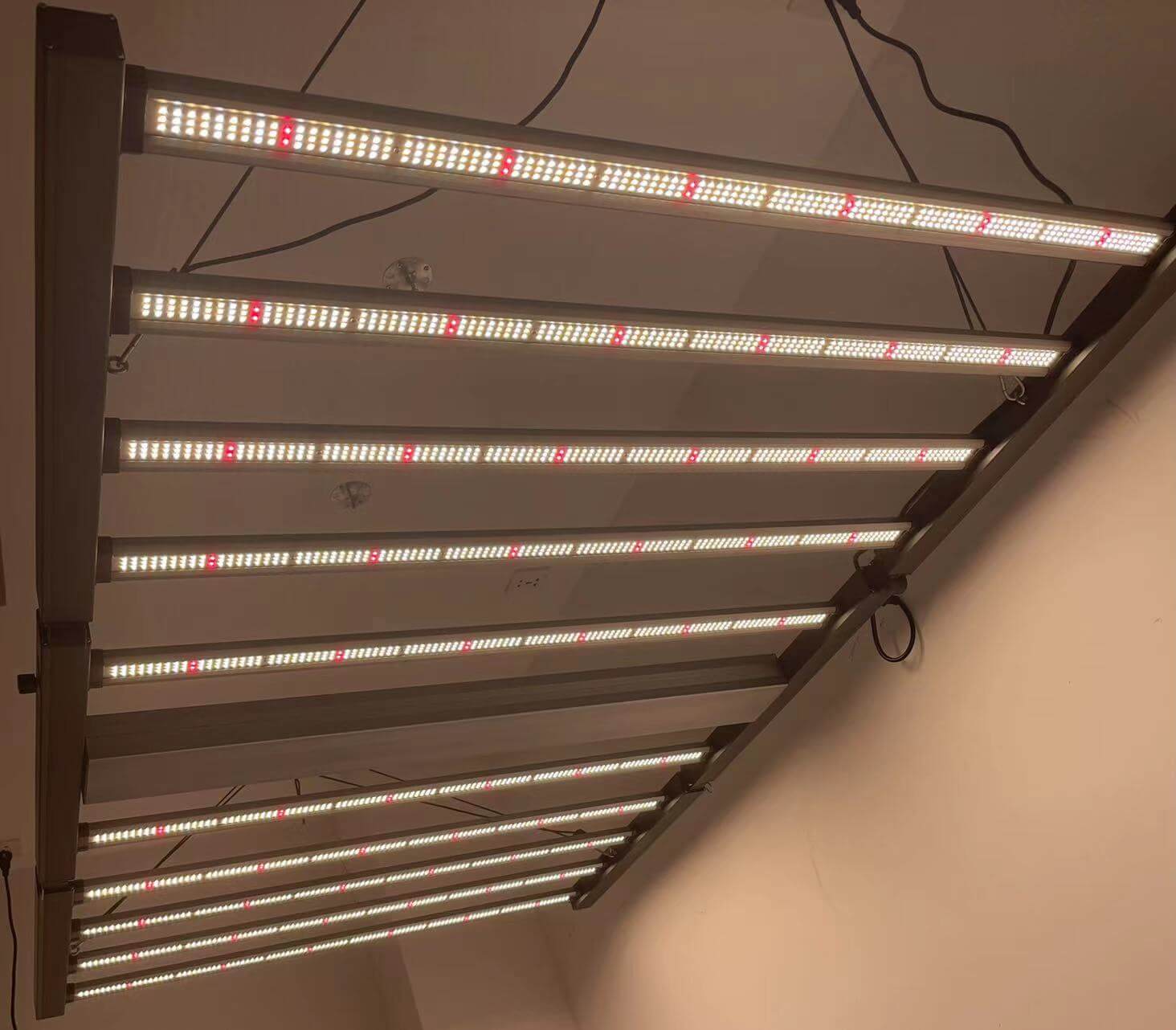 How Many LED Watts for 4x4 Grow Tents
LED lights play an essential role in indoor plant growth. LED lights have visible and invisible wavelengths similar to sunlight, which is necessary for plant development.
It is important to understand the need for LED watts to grow plants indoors and especially in grow tents. The light used in growing indoor plants is known as LED grow lights.
The one thing that many plant growers mostly neglect is that they provide the same watts of LED grow lights to every plant, which is wrong. Every plant has a specific need for LED grow light.
Plants also change their behavior during their different growth stages, so every plant must have a proper light schedule for its growth. Most indoor plant growers do not know how much plant population they should create within a space necessary to get the maximum yield.
We understand the problems every grower is facing. We are here to provide an easy and suitable solution for your problems and bring a proper guide to using LED watts in grow tents.
You can get an idea about the plant population in a grow tent and the essential characteristics of LED grow lights.
Here in this article, we bring a complete guide to using LED grow lights in indoor plant growth.
What Is The LED Watts Equivalent?
Technology advances day by day, so the light measurement standards and units are also changed. Conventionally, the wattage of the bulb, in simple words, is a measurement of the bulb's brightness.
On the other side, new unit watts are introduced with no concern with brightness. It deals with power consumption. The other important factor in modern science is the lumen.
The energy of visible light is measured in lumens. The brightness of the light increases with the lumens.
So let's go for the equivalents. An incandescent light that gives approximately 800 lumens is estimated to use 60 watts. Similarly, 800 lumens will be equal to 13 watts in a compact fluorescent light (CFL) which is very efficient.
Now we will compare it to the LED watts, which gives us a 1/10th ratio, meaning only 6 LED watts will be used.
Hence, LED lights are much more energy-saving than incandescent lights. Here is a chart of light watt equivalent, which will clear more things.
Lumen Watts Conversion Chart
| | | | |
| --- | --- | --- | --- |
| Lumens (Brightness) | Incandescent Bulb (w) | CFL (w) | LED (w) |
| 400-500 | 40 | 8-12 | 6-7 |
| 600-800 | 60 | 13-18 | 7-10 |
| 1000-1400 | 75 | 18-22 | 12-13 |
| 1400-1700 | 100 | 23-30 | 14-20 |
LED is the winner in the long run. It is cost-effective and has a longer life than the other two options. For a 400 watt LED light, the energy production is 2.7 μmol/J.
You must select those LED grow lights which have a dimming knob so that you can control the intensity of energy.
Type of Plants
Grow tents can be used to grow many plants at home, especially vegetables, and Cannabis and LED watts should be appropriately estimated for each plant type.
Some common plants that growers can grow indoors are cabbage, lettuce, Cannabis, and Tomatoes.
Every plant has a specific need for light. You cannot provide a similar light intensity to all these plants we mention.
So here we will sort out the most effective light requirement for all these plants. The watts per grow tent, or square foot, will be mentioned in a separate heading below.
1. Cabbage
Cabbage needs at least 6 hours of light per day. You can turn it for 24 hours until the seed germination starts. In the earlier stage, plants need more light to grow fast so you can turn the light to 14 or 16 hours maximum.
In the flowering stage, Cabbage plants need fewer lights, so maybe you can turn it to 10 hours. In the reaping stage, plants need less light so keep it to a minimum of 4 or 6 hours a day.
2. Lettuce
For lettuce plants, the LED light requirement for early germination for the pre-flowering stage is 14-17 hours per day. During the flowering stage, turn the light on for 12-14 hours daily. The light must be around 8-10 hours daily during the pre-harvesting or reaping stage.
3. Tomatoes
Tomatoes need high-intensity light for indoor growth. The grower must ensure they provide enough light to their tomato plant because it is a high light requirement plant. At least 16-18 hours at the start, 12-16 hours in the pre-flowering stage, and 10 hours in the flowering and reaping stage are necessary for proper plant growth.
4. Cannabis
Cannabis plants are mostly grown indoors because of the many restrictions on their growth. Cannabis plants need different light intensities at every plant stage. Let's discuss the different plant stages first.
Germination period (1-7 days)
Seedling period (1-3 weeks after germination)
Vegetative Period (8-10 weeks after planting seeds)\Pre Flowering Stage ( 10-11 weeks)\Flowering Stage (12-16 weeks)
Harvesting (When Trichomes grow Amber)
Understanding what LED light should be needed in every stage is essential. During germination, you must turn the lights on for 20-24 hours a day.
In the seedling and vegetative part, the LED light must be on for at least 16 hours and a maximum of 20 hours. The pre-flowering and flowering stages need 10-12 hours of light.
Plant growth has many phases starts from the sowing of seed and ends harvesting. Every phase has a different light requirement. Hence, we discuss every phase one by one with its light requirements.
The germination stage starts with the sowing of a seed and ends with the appearance of a little bud from that seed. It needs 24 hours of LED watts light and that too during the indoor plants' growth in grow tents.
Plants' seedling stage starts from the appearance of the first bud and ends with a bit of development in the root and shoot system. It needs at least 16-20 hours of the LED light.
The growth of branches and leaves symbolizes plants' vegetative stage. In this stage, plants need 14-16 hours of light for 2/3 of the day.
Pre flowering or budding phase is that phase in plants' life when all buds are fully developed. Plants must be ready to show flowers. During this time, Plants need at least 12 hours to more than 16 hours of light.
The appearance of a flower is called the flowering stage of a plant. In this stage, plant growth reaches a critical situation.
In this stage, plants light requirements must be thoroughly calculated; otherwise, it will affect your yield. At the flowering stage, turn the light on a 12-hour schedule.
When flowers reach full maturity and are ready for harvesting, you need a little light application. Plants need at least 6 hours of light at this stage, and you can expand it up to 10 hours, estimating your overall plant needs. 
When the plants reach the near harvest stage, mostly light schedule remains same. Just one week before harvest if the leaves of your plants start falling and you still did not get the final products then you must turn off the light for 2/3 of the day, which means 6-8 hours of light is enough.
PAR
Has anyone ever wondered why plants' leaves are green? Not many people know the phenomena behind this green color. Here is the answer to this question. Plants reflect green light, so their color is green.
Photosynthesis is the process where plants need light to produce their food. Hence, the green leaves absorb red and blue wavelengths. Therefore, PAR is critical to understanding the whole phenomena of plant growth.
PAR (Photosynthetically Active Radiation) is a waveband of light that provides the spectrum of light used in plants' photosynthesis.
Most plants need a wavelength band for photosynthesis between 400nm (purple) and 700nm (red). It is measured as a number of light particles; its unit is light micromoles per sq. meter per second.
Hence, it is estimated that plants get a 4:1 ratio of blue to the red wavelength of light. When dealing with lumen, 600-800 lumens is a cannabis plant's minimum need.
What is the best size of the grow tent for indoor vegetation?
Grow tents are available in many dimensions, like 2x2, 2x4, 4x4, 4x8, and 8x8. The grower must understand what his available capacity for growing plants is.
It would be best if you had to choose the grow tents based on the space where you want to grow plants. You must analyze the height of the plants that you want to grow.
Let's say you are growing cannabis plants; then you must have at least 5 ft height to grow those plants and also give space to lights. You should know the number of plants you want to grow before getting a grow tent.
These were the common elements to note before selecting a grow tent for indoor plants. The essential factor to notice is how much Led Watts can have in growing tents.
For a 4x4 grow tent, the light should be around 400-600 watts.
For a 6x6 grow tent, the light should be around 800-1000 watts.
For 8x8 grow tents, the light should be around 1000-1200 watts.
Hence, if you are growing cannabis plants in a 4x4 grow tent, you must have at least 400 watts, and at maximum, you can provide 600 watts. The standard quantity of LED watts used in grows tents is estimated at 512 watts and a minimum of 450 watts.
How much space does a 4×4 size grow tent has?
4x4 size grows tents mean it has 16 square feet and a height of 78 inches. It has a space for at least 16 cannabis plants if you grow 1 in one square foot.
How many plants can you grow in a 4×4 tent?
Estimating how many plants we can grow in a grow tent is difficult because every plant has a unique size covering a specific area. Sometimes cannabis flowers can be widespread and take more place than expected.
Hence, it is a thing to learn how much plant population is required in 4x4 grow tents. Quickly, you can grow nine plants in a 4x4 tent. But the more precise figure is 4-8 plants; although it is not yet recommended, it is the best.
Wattage Charts Per Space Used
Recent research indicates that cannabis plants typically need 32 watts of light per square foot. It means that an average grow tent must have 512 watts of lights theoretically.
But keep one thing in mind while purchasing the LED grow lights for your plants, the wattage figure manufacturers wrote on the bulb might not have the same light emitting capacity.
We will give you an example. Consider you have bought a light of 10 watts (labeled on the light) for your plant.
But the light works at 8 watts because some companies do not provide the entire output. Hence, you must go for credible companies and buy authentic LED grow Lights for your grow tents.
Now, every plant space and plant quantity have some specific light requirements. You cannot provide the same in 1 sq. feet and 2 sq. feet.
Here is the wattage plan per square foot measurements which you can use for cannabis and other plants.
Wattage for 1 plant in 1 sq. ft
| | | |
| --- | --- | --- |
| No. of Plants | Area in Sq. feet | LED Watts |
| 1 | 1 | 30-40 |
| 2 | 2 | 60-80 |
| 4 | 4 | 120-140 |
| 6 | 6 | 180-200 |
| 8 | 8 | 240-300 |
| 10 | 10 | 300-340 |
Wattage for 1 Plant in 2 sq. ft
| | | |
| --- | --- | --- |
| No. of Plants | Area in Sq. feet | LED Watts |
| 1 | 2 | 60-80 |
| 2 | 4 | 120-140 |
| 4 | 8 | 240-300 |
| 6 | 12 | 360-400 |
| 8 | 16 | 500-650 |
| 10 | 20 | 600-800 |
Wattage for 1 plant in 4 sq. feet
| | | |
| --- | --- | --- |
| No. of Plants | Area in Sq. feet | LED Watts |
| 1 | 4 | 120-140 |
| 2 | 8 | 240-300 |
| 4 | 16 | 500-650 |
| 6 | 24 | 700-860 |
| 8 | 32 | 900-1100 |
| 10 | 40 | 1100-1400 |
The Average light watts recommended for a 4x4 grow tent is 512 watts (500-650 watts).
How many watts does a weed plant light need?
There is a range of minimum and maximum light intensity for various plants. As we have already expressed the average range of light required by cannabis plants, here we only give you the upper limit to make you clear about the upper restriction. The LED watts and grow tents have a close relation in growing cannabis.
150 watts LED grow light is used in 2 x 2 feet grow tents or 4 square feet.
250 watts LED grow light is used in 2.5 x 2.5 feet or 6.25 square feet growing areas.
400 watt LED grow lights are used in 3 x 3 feet or 95 square feet growing area.\Six hundred watts LED grow light is used in 4 x 4 feet or 16 square feet growing areas.
1000 watts LED grow light is used in 5 x 5 feet grow tents or 25 square feet growing area.
Conclusion
With this discussion, we have come to a point that indoor plant growers with 4x4 grow tents must analyze his growing space, height, number of plants per sq ft and then choose the best grow light option.