CT-720 LED Grow Light Product Description
CT-720 is a 720-watt LED grow light, it is designed for home and commercial growers. The dimension is 42.5x45 inches when folded out to its final form; you can expect the fixture to distribute the light evenly in a 5x5 area for the vegetative stage, and a 4'x4' for flowering. 
CT-720 uses the big Sanan series chips and famous Osram 660 nanometer deep red diodes. OSRAM is one of the globally leading brands in the light industry. Their LEDs are designed to meet the unique needs of cultivation, including high efficacy, and longevity, low thermal resistance. 
The fixture draws 720 watts and produces 2016 umol/s of light and unbeatable 2.8 umol/j efficiency spread evenly across a 4'x4' grow tent.
The driver is an internal setup, it sits in the middle of the fixture. Our engineers keep a perfect distance between the driver and the light bars in order to reduce the total heat load.  We have conducted comprehensive tests on the fixture's temperature to obtain the best cooling effect.
Growers can control up to 100 fixtures using a lighting controller at the same time without reducing lighting system efficacy. Such a connection is perfect for large-scale commercial production.
CT-720 is fully dimmable. There is a dimming knob on the fixture; the intensity can be dimmed from 40%, 60%, 80% to 100%.  Growers can also adjust the metal string to get the proper lighting that your plants require.
We stand behind our products. All US orders will be dispatched from our US warehouse within 48 hrs to ensure that you will get your lights asap. All shipping is free. 
Our lights are UL and DLC certified, which means they meet US and Canadian safety requirements for lighting products. We provide a 5-year standard warranty for all the lights and our customer service team will respond in 24 hours to any inquiries you have.
Best Features:
2016 umol/s total light output
Personal Flower:5'x5'ft / Commercial Flower:4'x4'ft
SanAn white LEDs with 660nm deep reds (Osram diodes)
Onboard dimming function (100%, 80%, 60%, 40%, OFF)
Daisy-chainable up to 100 fixtures. 
Compatible with Cultiuana lighting controller 
Fanless design for heat dissipation
Accessories:
1 x AC Power Cord (6 ft / 1.8m)
1 x RJ 14 Wire 
2 x Ratchet Ropes
1 x US adaptor
2 x Hooks
Unboxing
Specifications:

| | |
| --- | --- |
| Power | 720W |
| Voltage | |
| Coverage | Veg: 5' x 5' Flower: 4' x 4' |
| Spectrum | Full Spectrum |
| Efficacy | 2.8 μmol/J |
| PPF | 2016 μmol/s |
| Light Source | Sanan + Osram |
| Max Ambient Temperature | |
| Dimming | 0-10V |
| Thermal Management | Passive |
| Waterproof | IP65 |
| Certificate | DLC, CE, UL8800 |
| Lifespan | >50,000 hours  |
| Warranty | 5 Year Warranty |
Voltage & Amperage:
Input Voltage +/- 10%

120 Volts

208 Volts

240 Volts

277 Volts

 
Input current at 100%
6.00A
3.40A
3.00A
2.6A


CT-720 LED Grow Light Spectrum: 
CT-720 PPFD Charts in 4' x 4' Grow Tent:
Hanging over 6"/152mm
Hanging over 12"/300mm
CT-720 LED Grow Light Product Images:
Discreet Shipping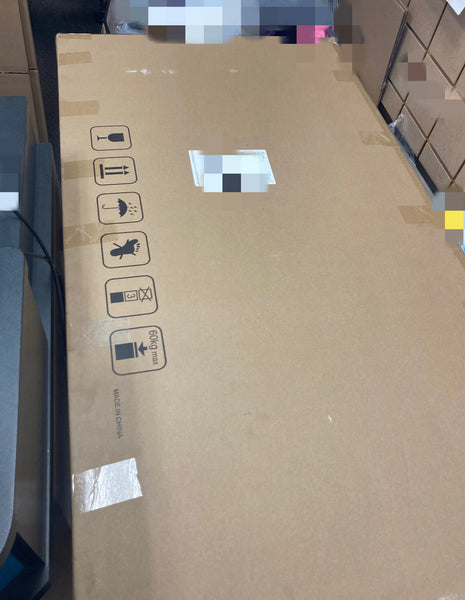 CT-720 Full Spectrum LED Grow Light Dimension
Our Stock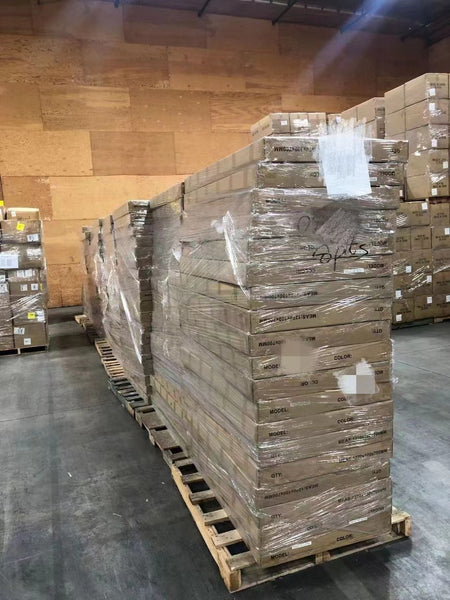 Rest assured, we stand behind our products.
When you buy a light fixture from Cultiuana, you are buying more than a grow light. You're buying the peace of mind that comes with knowing we stand behind our products, with our hassle-free replacement guarantee and lifetime technical support.
If your grow fixture becomes defective due to faulty materials or any quality issue within 5 years from the date of purchase, we guarantee to replace your fixture at no cost to you or you can either ask for a full refund. 
amazing CT720
I've purchased several CT720 and I'm really happy with them. The team is quick to respond to feedback and the shipping is very fast. They've done a great job every time I've used them. The coverage and penetration of the canopy are both great. I recommend this lamp, as well as a few others, to my clients.
impressed
I'm thoroughly impressed with this LED grow light! It's very powerful and has made a noticeable difference in the growth of my indoor plants. It's also energy-efficient, which is a huge plus. A great investment for any plant enthusiast!
Worth every penny
These are amazing - I wish I had known about them a year ago! They provide three times the amount of light for a fraction of the cost. I will definitely be sharing with all my friends and when I add another tent to my collection, I'll be purchasing more of these!
5x5ft cultiuana light
There's no better light at that price. This is a very good quality light, don't hesitate to purchase it. I've only been running it on 60% in the garden, but it's so good!
You may also like
Product title
$19.99 | $24.99
Product title
$19.99 | $24.99
Product title
$19.99 | $24.99
Product title
$19.99 | $24.99